Take part in Who is Number One 5 K FUN RUN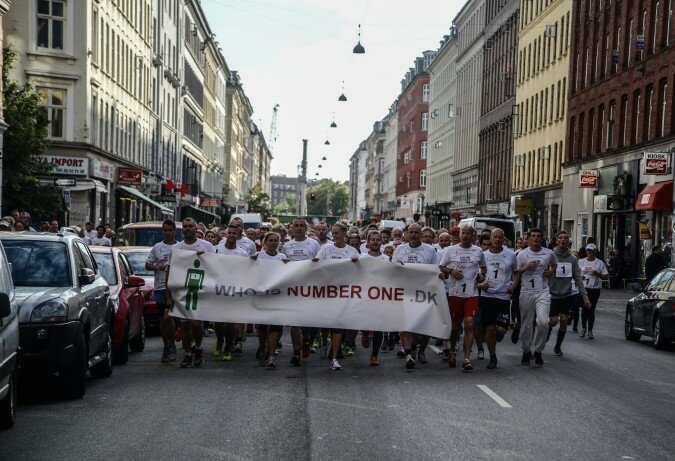 Join the Who Is Number One 5 K FUN RUN, and take part in a fantastic kick off of the KMD IRONMAN Copenhagen days.
When: Wednesday August 19 at 18.00
Where: Havnegade / Nationalbanken (Inner Copenhagen)
Who: Everybody can participate
How: We all run together in one group with a speed of app. 6.30 min/km
Distance: 5 km
Price: FREE
In 2014 more than 1500 took part – this year we hope to see even more runners and supporters.
The first 1000 who shows up receive a unique Who is Number One T-shirt before the race starts.
(The Who is Number One Fun Run is organized by )